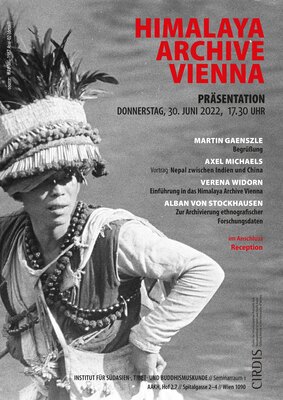 30. June, 5:30 pm, seminar room 1, Department of South Asian, Tibetan and Buddhist Studies
With a lecture by Axel Michaels: "Nepal zwischen Indien und China. Neue Überlegungen zur Transkulturalität" and contributions by Verena Widorn and Alban von Stockhausen.
Afterwards, ISTB and CIRDIS invite to a small reception in honor of Martin Gaenszle, which will include a closing speech by Klaus-Dieter Mathes.
Please take a look at the program for detailed information.